Nordic Program
The Jackson Hole Ski & Snowboard Club Nordic Program is designed and developed around the U.S Ski & Snowboard's Long Term Athlete Development (LTAD) model. Professional coaches pay attention to and understand that each athlete may enter the pipeline of development at a different level that is not necessarily associated with their chronological age. An athlete's biological age, overall physical fitness, technical ability, tactical knowledge, mental and social maturation, and competitive history are all factors that play into which team best suits them.  With that understanding, the pipeline is designed to progress athletes to reach the 5th phase of development at the end of their career at JHSC.
Each of our offerings is consciously designed to link with the next. We use and adapt the work of top programs around the country and of national systems from the world's best ski nations including the US, Canada, Sweden, and Norway. The athletes' individual needs and the program's goals steer the ship. The Training Systems are charts, and sources for ideas. For more information about the US System, please check out the following: 
U.S Ski & Snowboard XC Training System Matrix
Jackson Hole Ski & Snowboard Club Nordic Program Manual
The JHSC Nordic Coaches follow a principle of building solid foundations through fun and hard work, encouraging patience, appreciation of personal progress, and a willingness and eagerness to test oneself in higher and higher levels of competition.
The Nordic program offers year-round training options for athletes ranging from the Development Team to the Comp Team. Seasonal options are offered to our younger athletes: Teewinot and Lollipopper Teams.
Wilson Winter Sports Acknowledgement of Risk
Colter Winter Sports Acknowledgement of Risk 
Recent Nordic Program Grads are continuing their athletic careers at: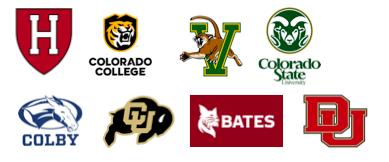 News
JHSC Club and Community Nordic Update Happenings of the JHSC Nordic Program, Trail Creek Nordic Center, and Local Nordic Community